Thanks to outstanding performance over the past six decades, Döhle Group has been able to continually expand its fleet, thereby creating added value for its clients and partners. The fleet of vessels managed from Hamburg alone has continuously grown and is today a symbol of the Group's ongoing development.
Döhle Group's diverse array of services within the maritime industry makes it an excellent provider of one-stop shop solutions. Our executive clusters help us to make quick decisions while ensuring safe, efficient, and ontime arrivals at the same time. For this reason, we handle most operational aspects of shipmanagement in-house.
We offer a wide range of services including financial, commercial, and technical support, as well as insurance and crew management. Apart from our complementary activities provided by the companies within the Group, our core competencies lie in chartering as well as sale and purchase.
With its numerous offices, subsidiaries, and partner companies located worldwide Peter Döhle Group offers tailor-made solutions for the whole shipping industry.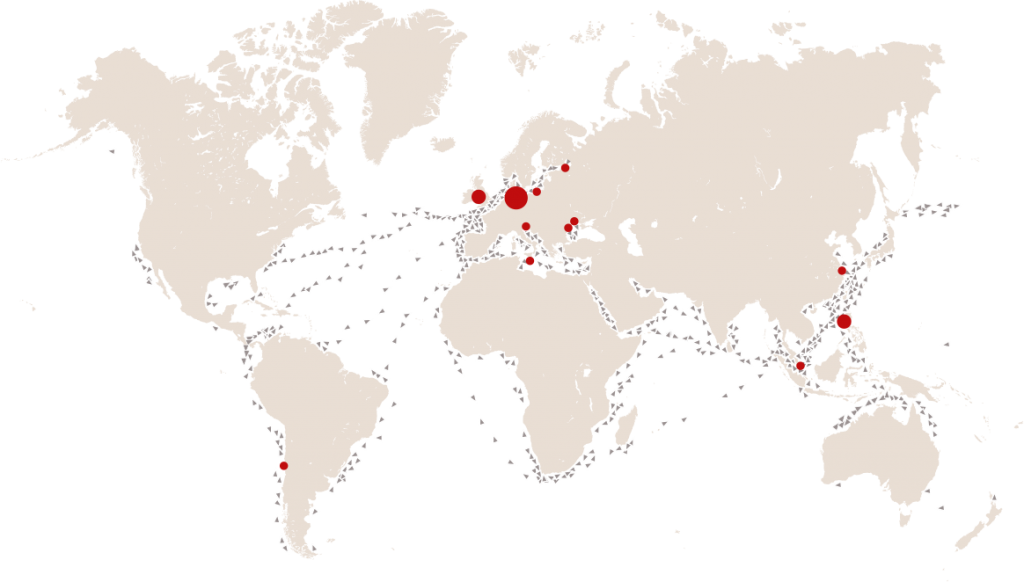 Döhle Seafront Crewing Manila, (Inc).